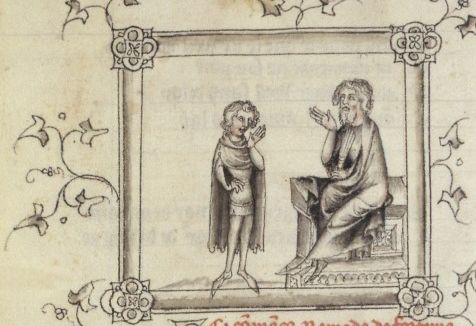 The goal of the EK Arts and Sciences Consultation service is to allow everyone the opportunity to meet with experienced artisans to discuss Arts & Sciences within the SCA.  It is designed to help artists of the Society further their own journey on their chosen A&S path, discussing and getting advice on project scope, documentation, research, and potential pitfalls of present and future projects. The consultation service brings together a network of artisans who can support all types and stages of projects, from beginning to advanced. It is a safe space to discuss your ideas and get advice!  
Our A&S consultations began at Events with displays and competitions, where we offer face-to-face meetings for advice and feedback. However, we also offer "virtual" consultations which take place over email, phone, and/or video conferencing.
When you request a consultation, we will work with you to provide the kind of feedback that you will find most helpful. There are several reasons that artisans may wish to get a consultation. Some areas where we can provide advice and feedback are:
pairing you with a consultant knowledgeable in your particular art or craft to help you develop your skills
helping you find more information on the way your art or craft was practiced in the SCA's period of interest
advice or feedback on displaying your work (in person or online) to show your work to its best advantage
If you are thinking of entering A&S competitions, including Crown's A&S, and would like advice on the scoring rubric used, we can help familiarize you with the purpose of the rubric and how it is used or do mock scoring.
We will endeavor to publicize when we are offering in-person consultations at EK Events. Look for information in Event listings, email lists, and posted to various social media platforms.
Please contact moas.consult@eastkingdom.org if you would like to:
set up a virtual consultation
find out about upcoming in-person consultations in your area
host consultations at your Event
shadow a consultant to learn what this is all about
If you are interested in volunteering as a consultant, please fill out the A&S Consultant Sign-Up Form. This form does ask for contact information. The only people who will have access to this data are the Kingdom MOAS and their deputies (a current list of deputies can be found on the Kingdom MOAS website). We will always ask you before giving out your contact information to an artisan. We will not assign you to do a consultation (either in-person or virtual) unless you confirm that you are willing and able to do it.